Lona Spisso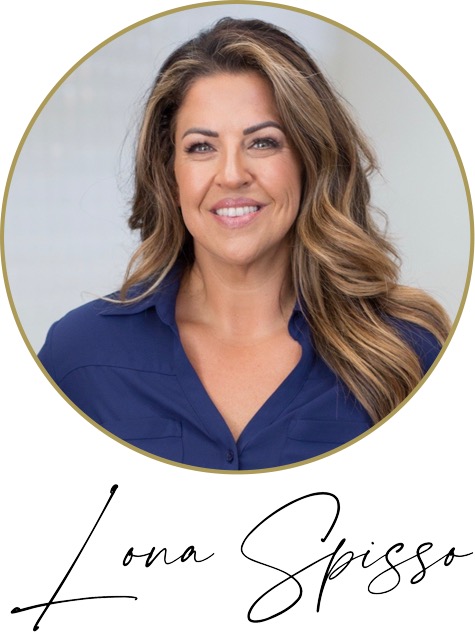 Lona has a Master of Social Work in advanced training in human behavior and psychology, she is a former military officer and Combat Veteran. Lona is an internationally known executive coach and personal transformation expert who empowers emerging leaders devoted to make a difference in the world. She moves leaders to greatness, through trust, transparency, compassion and accountability. Lona is highly motivating, relatable and has a passion for connecting with people, as well as developing the minds and skills of high potentials.
Lona immediately develops a relationship built on trust and she strategically paces her clients to success. Lona's coaching, inspiration and group facilitation helps clients achieve sustained and elevated levels of performance required to become elite. Her specialty is her skillful communication and accountability structure that inspires people at all levels to achieve goals that lead to personal and professional growth by stepping into their authenticity creating a greater quality of life.
For almost two decades Lona has been assisting countless numbers of teams and individuals in the private, corporate, military and professional sports industries build cultures of accountability, positioning leaders and businesses for growth. From the battlefield to the boardroom, Lona empowers elite performers and high potentials to foster mental toughness so they can show up their best regardless of circumstances.
Her versatile approach delivers impactful results through alignment of mindsets, behaviors and actions with personal core values and professional goals. Lona's practical, straight-forward guidance and accountability of performance strategies provide tangible results and new skills that help individuals and teams push through the unavoidable challenges life brings.
Lona lives in Arizona, enjoys the desert, mountains and lakes. When not working you may run into her on a trail head, at the range, the lake with her fur-missile or traveling the world. Lona is very passionate about the Veteran community and volunteers with several non-profit foundations that serve Veterans and their families.