Work With Me
Imagine waking up in the morning and feeling even more excited about your work. To feel alive, living your life according to your values, becoming the person you're meant to be with the life you've always wanted to live.
The Leadership Blueprint is the #1 approach for empowering current and emerging leaders with crucial action steps to lead with authenticity and achieve their personal and professional goals.
You've landed here today because you still don't have clarity or direction on how or where to get unstuck. You want to make some changes at work, reach your highest potential and build a better quality of life. YES, it's time to close the gap between where you are and where you want to be.
Is this you?
You're always plugged in, reaching burnout, overwhelmed because your relationship at home is suffering. Your boss just called you on a Friday night with another last-minute assignment that is going to force you to cancel your weekend plans. You want to desperately ask for an extension, but don't have the courage or boundaries to ask.  You regretfully cancel your plans, work all weekend and jump on your Monday morning conference call even more upset because everyone is talking about their fun-filled weekend and you didn't have the courage to set boundaries and stand up for yourself.
You know you bring unmatched value to your organization, yet deep down you're miserable. You find yourself responding to emails all hours of the night on a regular basis and you don't see how you can possibly change this.  You dream of being able to break away from your work when the day is over, so that you can enjoy your personal time guilt-free with family and friends.
You're tired of having to micromanage projects and getting sucked into tedious day to day tasks that you've delegated out for completion.  You know your team is highly capable of producing results, yet motivation and team engagement is low. You feel pressured to get results, no matter what you try, your team is not producing at the level they should. If you could build a self-managing team that is engaged, holds itself accountable and gets results your stress would go away.
You feel like you're not getting the support you need from the top, you don't asking for help because you know the resources aren't available.  You start fearing that you'll forever be stuck in this job.  You understand there are generational differences in your work culture, personality conflict is growing, so is the ability of your team to handle different perspectives. Your team members are stressed 24/7, no matter what you've tried, you can't seem to break down the silos in your team, due to constant change. You want to be part of a company culture that makes employees feel valued, appreciated and inspired.
You want to advance in your career, grow with the company and now you feel like that opportunity is slipping away.
Feeling overwhelmed?

Keep coming up with excuses why you can't start?

Don't waste another minute thinking about it!
Your company's turnover is growing, labor shortages are affecting your team's performance and could affect your ability to advance in the company; imposter syndrome sets in as you start to doubt your own opportunity to be part of the succession plan.  Managing hybrid teams are becoming more challenging as employee demands keep growing. You're expected to produce more with less resources and keep your team on track for next quarters goals, yet you keep losing your best employees to top competitors. You know things can get back on track if your company can figure out how to keep the talent pipeline full.
Do you find yourself feeling that…
You lack clarity or direction in your role as a leader?
You're unable to stop thinking about things that are out of your control?
You feel in over your head, isolated and full of pressure to achieve?
You feel constant pressure from the boss to take on more work with no additional compensation?
You'll never be able to work and live authentically according to your values.
Some clarity on WHY you're struggling…
You invest most of your time at work, and your personal relationships are suffering.
You still haven't been promoted, see others advancing and starting to panic at the thought of being stuck without a plan.
Your blind-spots are affecting your ability to lead effectively.
You're getting assigned new tasks that are out of your scope of work, you're overwhelmed because you lack boundaries to say anything.
Your unhappiness at work is removing your sense of care for the work you're expected to do.
You don't have an accountability coach to keep you on track of your goals and you feel like they are slipping away.
You need support, you've asked; no one is listening.
You're not giving yourself permission to show up for yourself, in a way that allows you to stretch and grow.
So, What's Needed to Go from Where You Are Now, to Where You Want to Be?
My blueprint for building pivotal leaders in today's workplace is transformative. This program will help you step into your own authentic leadership style, build credibility, trust and the impact you desire.
Your customized blueprint will pace you in a cycle of developing new behaviors that strategically align several areas of your life. This results in consistency with your actions and removing limiting beliefs to maintain a growth mindset that's required to get you on the path to success.
You'll be armed with the right tools to inspire, motivate and influence at work, while creating the life you live and desire at home.
You've tried…
To learn new skills, but don't clearly know how to implement them in a real-life scenario.
Purchased all the professional development books, started reading, set them down, and they are now collecting dust on your bookshelf.
Attending the weekend seminars, left on a high with tons of great ideas. You failed to finish because overcoming limiting beliefs can not be solved in a weekend.
Signed up for on-line classes, got half-way through and lost your steam because there was no accountability process in place to keep you on track.
You're STILL stuck in limbo with no plan.
What you need is a customized blueprint that gives you critical action steps, with accountability and a plan to navigate obstacles to keep moving forward to reach your own personal and professional success.
Ready to start your transformation? Let's Chat…
If You Like the Sound of This and Are Ready for a New Start, Keep Reading, I'm Going to Share the Exact Process We Will Cover Creating Your Customized Blueprint.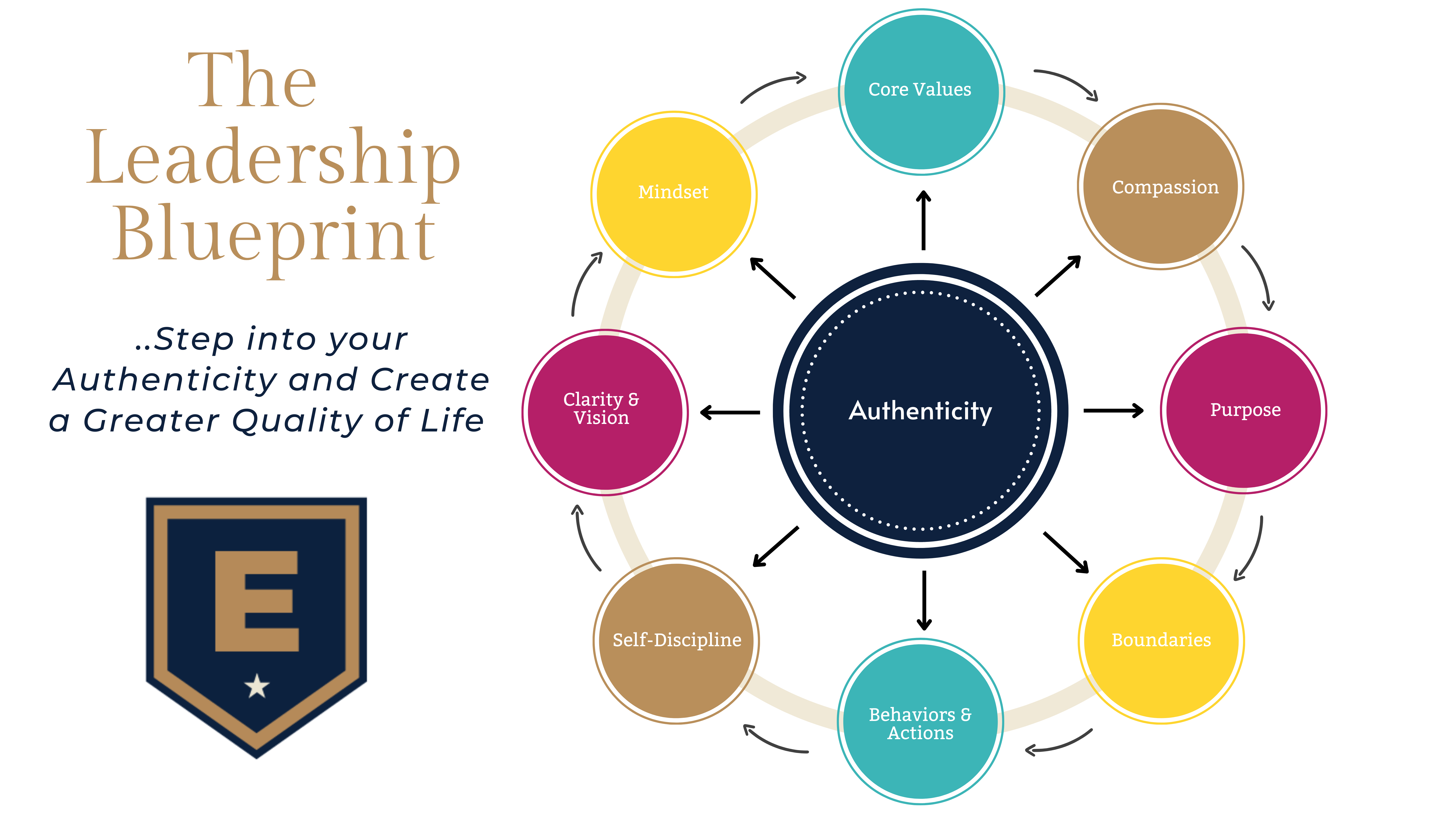 Living an authentic life is one where your needs are met, you are emotionally fulfilled, you experience self-actualization, living according to your truth and you begin to thrive.
Core values are a true representation of your authentic self. Your authenticity is not always what you present to the world. It's very easy to dim a light on our core values in and out of the workplace pending on external pressures from other people or circumstances.
When we push our values aside, and pursue other beliefs, misalignment is always the result. This can be the start of a downward spiral and a slippery slope to come back from.
It's important to know and stand firm on what your core values are. The most important thing you can do for your personal happiness and professional success is to know your core values and use them as a guide.
The blueprint process will take you through a continuous cycle to achieve strategic alignment with your core values. The smallest breakthrough can be achieved, even if only a few of these areas are aligned.
Together we…
Identify
We will identify current challenges and obstacles that are keeping you from moving forward.
We pinpoint the root cause of stress triggers and blind spots that are draining your energy, and give you tools to help push through these distractors, to create new outcomes and mindsets.
You will become crystal clear on your why and connect the dots on the role values play in your daily life.
Align
We will develop a customized blueprint with strategies that align and empower you to confidently understand and navigate your professional role within your company while staying true to yourself.
You will develop self-awareness, intentional shifts in your habits, mindset, and self-image in order to take action for consistent behavior change.
You will learn how to leverage the power of intrinsic and extrinsic motivation to reach your goals and achieve success on individual and team levels.
Transform
Your transformation from deep seated learning will give you the ability to maintain a managed mindset that allows you to let go of outcomes, while navigating obstacles with ease.
You will discover that showing up for yourself and living authentically according to your truth is the alignment you've always needed to lead a fulfilling life both in and outside of work.
We will witness a radical shift in your confidence, accepting who you are, what you do and the life you lead, with freedom from judgment or comparison.
I truly believe you have a special gift that only you can bring to the world. You have the ability to be the change you want to see in the world.
This is NOT for you if:
You're only looking for outside personal gain.
You're not willing to put in the hard work to implement your action plan.
You truly don't buy into the coaching process.
You're not willing to turn over every stone, so we can uncover all areas of improvement.
You're not willing to be transparent with your coach.
You're not willing to accept responsibility for the areas your coach will hold you accountable.
You're looking for your coach to fix your problems or tell you what you want to hear
This IS for you if:
You know you're capable of more, you're stuck and need support moving forward.
You need certainty on what you want and how to get it.
You're ready to break through a plateau, overcome obstacles and get results.
You're willing to actively participate in the coaching process.
You want a clear roadmap to achieving your "more".
You're ready to start living the life you've always dreamed of.
With our Blueprint, 1:1 support, accountability and coach in your corner
You'll be able to…
Lead with AUTHENTICITY

Communicate with INFLUENCE
It's time to START
Your personal transformation.
Do you want to keep playing that movie in your head comparing your life to others who seem to be living their best lives, or are you ready to press eject and start one of the most important journeys of your life?
Are you ready to have the support you need, so that you can stretch and grow and share your genuine gift with the world, while you create a life that brings you joy?
If you're ready to do what it takes, allow yourself permission to accelerate your own personal and professional growth to unlock your highest potential in life.
Personal and Professional development can be the most rewarding journey you walk in life.
You DON'T have to do it alone.
We offer the next level strategy and support you need to reach the finish line to your goals.
The next step is to APPLY for a call with me.
We will talk about where you are currently in life, where you want to be, and identify obstacles holding you back. I will share with you my leadership blueprint that will give you the steps to walk into your authenticity, catapult your career and help you create an incredibly fulfilling life.
I don't accept every applicant into my program. Not everyone is ready for the commitment and that's okay.
My goal is to work with people who want to reach new levels both personally and professionally, push through obstacles with unshakable confidence, and live their best life according to their values free from judgment and comparison.
If you're ready for the challenge, don't waste another minute, let's talk!
I'm humbled for the opportunity to walk this journey with you.